MEET OUR

TEAM

Meet our professional and dedicated team
and put faces to names.
OUR

SERVICES

Learn about our full range of services, from routine
treatments to more advanced operations.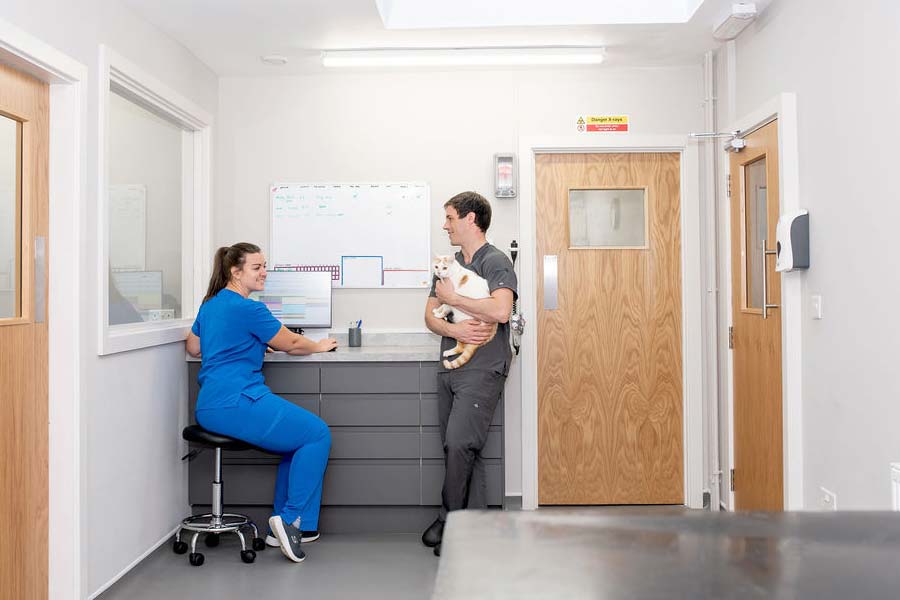 At The Kettering Vets, we want to encourage proactive, preventative healthcare and keep pets well.
Our Pet Health Plans offer routine preventative treatments,
(such as vaccinations and parasite treatments), at discounted prices,
in affordable monthly payments.
It was so lovely to have a vet who really cared about my boy, we were not rushed and I really felt Ben was given the very best care. My faith in vets has been restored. Thank you so much.
Thank you for opening up your practice in Kettering. Your kindness, sensitivity and compassion, shown to both pet and pet owners have no price tag. Combine that with professionalism and skill, you have an absolutely winning combination. For me, you are without a doubt, worth every one of the 5*'s.!
One of the best vets in the Kettering area I won't go anywhere else now they are kind and considerate to both your pets and to yourself as well. They explain options available too. Top vet in my opinion.
Maurice, Harriet and Harry
A wonderfully clean and happy environment – both for the owners and their pets Very efficient service by the vet explaining everything he was doing. Animals immediately settled down and were happy on the examination table. Don't think we have been to a nicer vet in 40 years or so. Thank you from us and…
A superb practice – I would highly recommend The Kettering Vets, they are extremely caring, nothing is ever too much trouble and they always go the extra mile to ensure a relaxing environment for your pet!
Best veterinary practice I've ever been to. The staff are so caring to pets and owners alike. When I had an emergency with one of my dogs having puppies, they saw her straight away and we had a very happy ending with 5 puppies and no losses. I am truly grateful to Matt and his…
89 Polwell Lane, Barton Seagrave, Kettering, NN15 6TD
Opening Hours
Monday: 08.00 – 19.00
Tuesday: 08.00 – 18.30
Wednesday: 08.00 – 19.00
Thursday: 08.00 – 18.30
Friday: 08.00 – 19.00
Saturday: 09.00 – 12.00
We have plenty of parking available on-site.
EMAIL CLUB
Join our mailing list to receive helpful updates, information and offers.